---
T E D &nbsp G O R O D E T Z K Y
Spanning a variety of literary disciplines, Ted Gorodetzky's work as a writer has included essays, articles, short stories and stage plays. His primary focus, though, remains to be the creation of stories for film. He has completed two feature length screenplays and more than ten short films. Throughout his works, Ted aspires to embrace the freedoms inherent in the visual medium while infusing an emphasis on character and language.
Ted earned his B.F.A in Drama from New York University's Tisch School of the Arts, and has made New York City his home ever since. In the summer of 2002, he acted as Artistic Director of PerformaTours, contributing several original pieces to their program. These theatrical selections were presented in City Parks, utilizing various locations along a walking tour as their setting. He is also one of the founding members of ToteM GamBol, an arts collective dedicated to the creation of new works for the stage, screen, and creative press.
His passion for writing for the performing artist is fueled by his experience as a performer himself. For more than ten years, Ted has enjoyed a diverse career as an actor and singer. Ranging from musical theatre to film and television, his roles have brought him across the United States, as well as overseas. His fondness for original works brought performances in New York City at Soho Repertory, Wings Theatre and The Atlantic Theatre Company, amongst others. More on Ted's performance career at his website: tedgoro.com.
As a founding member of ToteM GamBol, he has written and directed numerous plays for their Equity staged reading series, including The Inner Circle, The Ring, and one of his favorite short films, Swinging Blindly. Ted has staged numerous plays and musical works, and brought his talents behind the camera, as well. Recent directorial work includes Vultures with Rising Sun Performance Company, two new plays with the New Works 3 Festival at Richmond Shepard Theater in NYC, The Survival Show at Theater 80 at St. Marks, Chance, at the Porch Light Theatre, and the original chamber theater piece, Mercury Falling, which premiered at the Long Leaf Opera Festival in Raleigh, NC to outstanding critical success. (follow Mercury Falling on facebook to see reviews, pictures and more about the show) He also recently completed filming Secret Santa Secret, based on his play of the same title, which shot on location in NYC, and directed his short film First Time, currently in post-production, with members of the Totem Gambol collective.
Upcoming and ongoing projects include Odes to Earth and Air, an original multimedia opera (Director & Multimedia Composition), which had its workshop premiere at Adelphi University in the Fall of 2010; and Narkissos, a multimedia recital exploring the mythology of Narcissus and it's effect on contemporary America, which premiered in the spring of 2012 in NYC and with Queens New Music Festival. He is currently also collaborating with co-writer Daniel Neer on Barbed Wire Waltz, a biographical cabaret of the life of composer Robert Stolz, which he will also direct.
---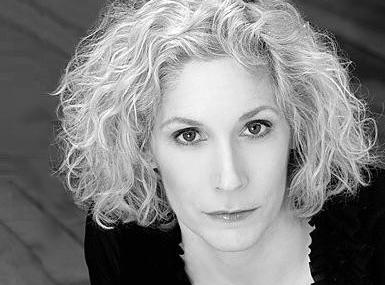 ---
M A R I N A &nbsp B A R R Y

I have always loved to write and always planned to. Like most actors, I have a built in relationship with words, both spoken and unspoken. As a writer, language is my weaving material. I don't really know where my 'pattern' will take me, I just have to be open to the voices I hear. Give or take a few re-writes.

As an actress, I have done both stage and film; favorite roles including Kate in Old Times, Candida in Candida, Lorraine Sheldon in The Man Who Came To Dinner, and thank goodness for Law & Order! Musical theatre and dance, including a tour of Nutcracker with the San Francisco Dance Theatre, are also on the resume. At the Asolo Theatre, I wrote and performed my one woman show, Tony Pastor Presents: Lillian Russell, directed by John Franceschina. I earned my BFA from the University of Utah and an MFA from the University of Florida, Asolo Theatre in performance; also, a proud member of Actors Equity, Screen Actors Guild and New York Women in Film and Television.

As part of ToteM GamBol, I find it wonderfully exciting to co-create and to this end I happily look forward to all our possibilities. I love the theatre because it is collaboration on every level, none of us do it alone.
---