Lights, Camera, GamBol!

Winter 2009

It's movie madness at ToteM GamBol! Filming is upon us with a favorite project from the past, and pre-production is heating up on another for the summer:

Secret Santa Secret, which hit the ToteM GamBol stage one year ago at our "All for Jesus '08" extravaganza, is coming down the chimney again, this time as a film. As the holiday season sets in, the cast and crew will be heading to the mountains to shoot on location. Ted Gorodetzky will again direct his short film, with many familiar ToteM GamBol faces reprising their roles. Look soon for screening information. (perhaps a "Screening for Jesus" extravaganza is needed?)

The ToteM GamBol family expands once again, as a fellow writer joins Marina and Ted with her own short film script. Elise Marenson lends her exceptional screenwriting talents to our next film project with her short comedy, Bye Bye Alan. In addition to our involvement in producing this film, Marina Barry will be starring and Ted Gorodetzky will be directing. More exciting details to come as the project takes shape and it comes closer and closer to a theater near you.


Straying from Home

Summer 2009

Independent projects came calling, and so ToteM GamBol set aside some of our ongoing work to work a bit further from home:

Marina brought a revised version of her full-length drama, The Oasis of Yaun, to a brand new stage - figuratively and literally. The development of this work remains to be one of ToteM GamBol's most exciting projects as we approach its completion and official premiere.

Ted landed in the south, directing the workshop premiere of a new chamber theater piece for the Long Leaf Opera Festival in Raleigh, North Carolina. Mercury Falling, a monodrama for tenor, solo dancer and chamber ensemble, was met with critical success and enjoyed a very popular reception amongst the festival audiences. (Join Mercury Falling on facebook to see reviews, pictures, find out more about the show and follow its progress)


All for Jesus '08

December 2008
&nbsp &nbsp &nbsp view playbill

The holiday tradition of ToteM GamBol continues! The festive season garners a little extra attention with a special party featuring fresh 10-minute plays, written especially for the evening - a time for us to create, celebrate, and thank our friends & family of ToteM GamBol. Raise a glass to the birth of JC, the festival of lights or whatever holiday sentiment tickles your fancy! Featuring:

Secret Santa Secret, by Ted Gorodetzky
&nbsp &nbsp &nbsp with Vanessa Morosco, Rusty Elder, Caroline Ficksman and Jason Levinson
Untitled 10-Minute Christmas Play, by Marina Barry
&nbsp &nbsp &nbsp with Daniel Neer and Debra Wassum


On The Road Again

September 2008

ToteM GamBol takes to the streets, hopping just a few blocks downtown to The GERALDINE PAGE SALON for the Arts. As Marina Barry's The Oasis of Yaun continues to develop, it will enjoy a new reading as part of the Monday night salon reading series at this distringuished studio. Joining the cast for this evening is Angelica Page Torn, rounding out an already talented and engaging ensemble.


Spring Fling

May 2008

Not to stress you out, but it's time to start looking for your date to the ToteM GamBol social. Not to worry, anything goes here -- drama and comedy, short plays and film scenes, essays and monologues. Enjoy a bill busting with a variety of readings. (Make sure to sign up for the decorations committee.)


A Swift Shift to NYWIFT

April 2008

ToteM GamBol hits the road... or, the subway at least. Joining four other esteemed writers from New York Women in Film & Television, ToteM GamBol was chosen to present a short play for their Fifth Annual Reading of New Works. We're proud to embark on this exciting piece with loyal members of the arts collective, as well as talented new colleagues:

The Oasis of Yaun
&nbsp &nbsp &nbsp Written by Marina Barry
&nbsp &nbsp &nbsp Directed by Ted Gorodetzky
&nbsp &nbsp &nbsp Starring Brian Mooney, Keri Uribe and Corey Tazmania


The Swinging Nuns
&nbsp &nbsp &nbsp view playbill

January 2008

Swing your parner, all-aboard. Promenade and praise the Lord! ToteM GamBol celebrates the New Year with new comedy, lightly mixing religious rhetoric with home-spun side stepping (and, this is not a commentary on the current politcal campaigns, we swear). The Swinging Nuns follows a band of women committed not only to their divine vocation, but also to competitive dancing. All that's missing from this staged reading now is gingham habits. Adding to our reportoire of works-in-progress, we again welcome the response and feedback of our audience as we continue to develop our work. Be back here to e-mail us your thoughts and comments. Be there or be sqaure.

The Swinging Nuns
&nbsp &nbsp &nbsp Written by Marina Barry and Directed by Ted Gorodetzky


Try to Remember

September 2007

Life was slow and oh, so mellow. But is hasn't stopped the ToteM GamBol team from welcoming their friends and followers to enjoy a glass of wine, a tasty treat and some fresh new work. Who could resist the urge to follow? Follow, follow, follow, follow, follow.


Works in Progress, Volume 2
&nbsp &nbsp &nbsp view playbill

April 2007

ToteM GamBol returns to its roots, presenting pieces still in development. The Robert Steele Gallery is again host to a veritable potpourri of entertainment - what's that? A potpourri? - yes, a VERITABLE potpourri: a short screenplay, solo performance, 10-minute play, and excerpts from works already in-the-works, as well as from a play not even finished yet. Brought to our loyal reading-series friends by ToteM GamBol for free - what's that? Free? - yes, free. Our evening's roster:

The Ring, by Ted Gorodetzky
Intimate Conflicts, by Marina Barry
The Inner Circle, by Ted Gorodetzky
Band Practice, by Marina Barry
Swinging Blindly, by Ted Gorodetzky


Toast to 2007
&nbsp &nbsp &nbsp view playbill

January 2007

Wheat. White. Pumpernickel. Rye.
or
ToteM GamBol celebrates the New Year! A perfect opportunity to eat, drink and thank our friends for supporting us in this past year as we look ahead to a bright and exciting new one. We challenged ourselves to write 10-minute plays just for this occasion to add a little theatrical bubbly to the punch:

Kid Stuff, a comedy in one act by Ted Gorodetzky
Yakity Yak, a short play by Marina Barry

To good friends, good work and good times. Cheers!


All Catherine
&nbsp &nbsp &nbsp view playbill

October 2006

ToteM GamBol is proud to embark on the first reading of this collaborative developmental work. All Catherine, written by Marina Barry and directed by Ted Gorodetzky, is an absurdist comedy inspired by a real life ToteM GamBol casting. In this unique treatment of art imitating life (and vice versa), the actresses who auditioned for a previous play will now star in the present one.


Parno the Creep has a Reading
&nbsp &nbsp &nbsp view playbill

February 26th, 2006

This reading features three episodes from the "Parno Series". ToteM GamBol contributing playwrights have been exploring the possibilities of lending their individual voices to the same set of central characters, creating a unique theatrical experience where linear time is irrelevant and new scenarios, settings and styles are common. Parno the Creep is the only absolute.

Parno the Creep has a Gun, by Ted McGee
Cool Pop, by Marina Barry
Phi Beta Parno, by Ted Gorodetzky


First Time

June 2005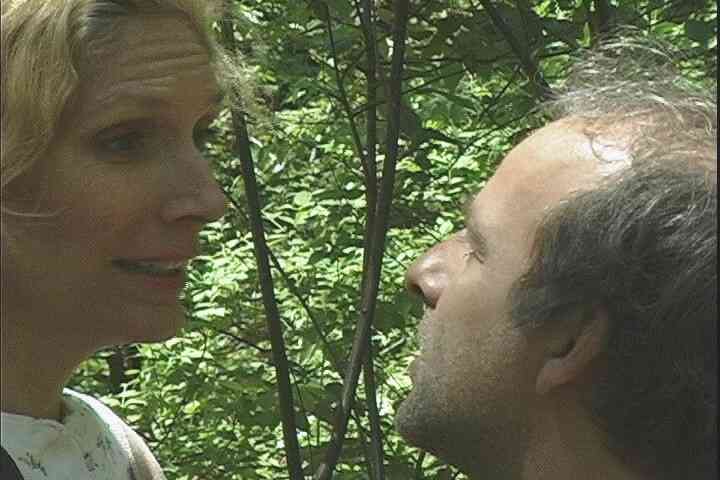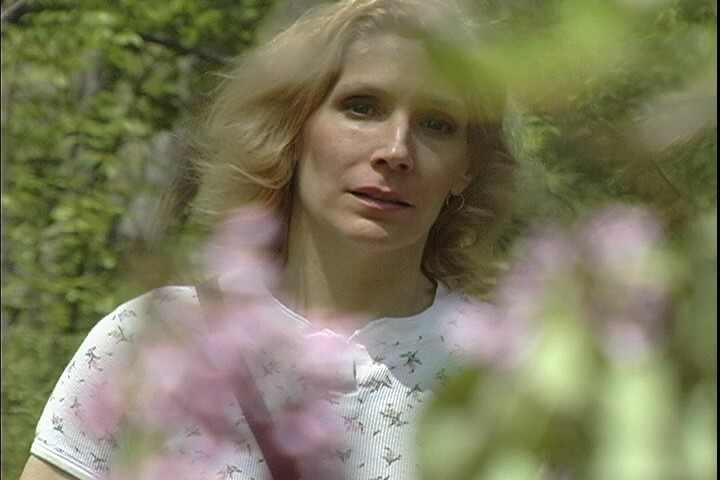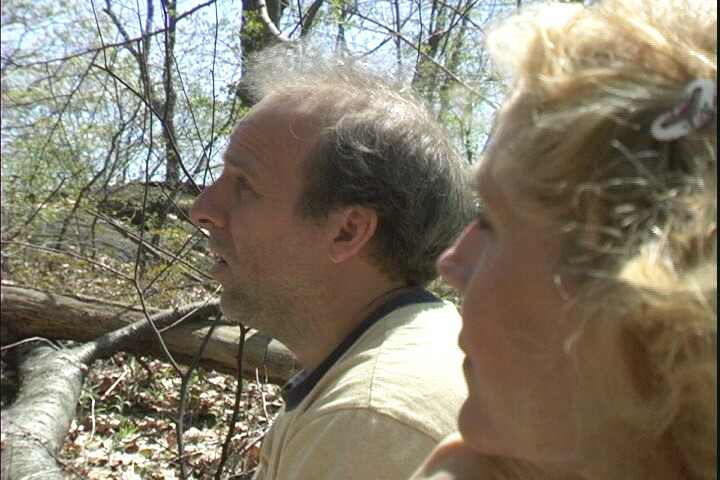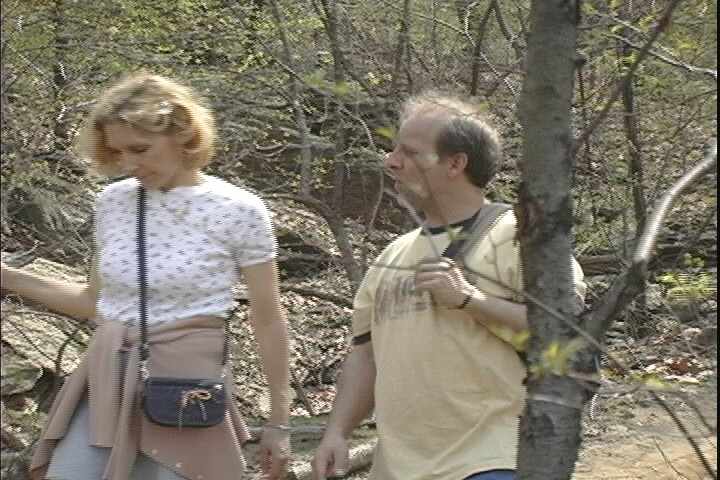 In the early summer, ToteM GamBol set out on location to begin shooting the aptly titled short film First Time. Written and directed by Ted Gorodetzky, the film stars Marina Barry and Ted McGee. Following post production, this film will have a preview screening at a future reading.


Works in Progress, Volume 1
&nbsp &nbsp &nbsp view playbill

May 23rd, 2005

The Robert Steele Gallery in Manhattan was host to ToteM GamBol's maiden voyage. The packed house enjoyed Art, Wine, and an Equity Staged Reading of three new works:

The Inner Circle,
a short play in one act by Ted Gorodetzky
Parno's Punch,
an episode in our series by Marina Barry
and Diorama,
from 'The Lamp Variations' by Ted McGee


---
A R T I S T S